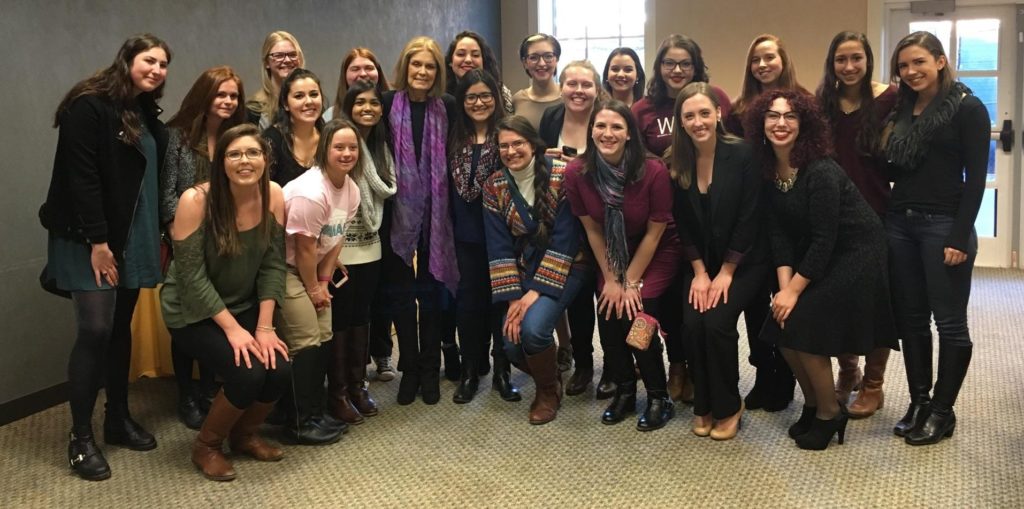 Gloria Steinem visited our TCNJ campus on March 2nd. Steinem is a well-known feminist, journalist, and social/political activist famous for her work on women's rights during the 1960's and 1970's. Our WILL women and TCNJ's Women and Gender Studies majors were invited to attend a meet-and-greet with Steinem, during which many words, questions, and even hugs were exchanged! Following the meet-and-greet, Steinem gave a lecture in Kendall Hall. She discussed topics such as reproductive rights for women, women's representation throughout time in relation to spirituality, ideas about gender equality based off of models of Native American and other ancient cultures, and the power of the vote in regards to the upcoming presidential election. She then opened the floor for questions, and for students to share upcoming activism events on campus.
To read more about her lecture, click here.
View pictures from the event below!
Invalid Displayed Gallery