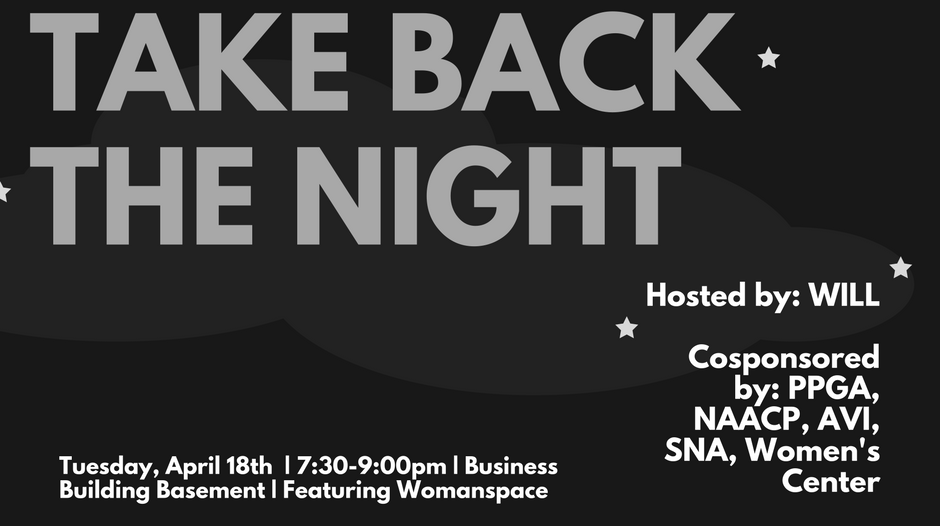 (Tuesday, April 18th/ 7:30-9:00PM/ Business Building Basement) TCNJ's Women In Learning & Leadership are proud to present our annual Take Back The Night program. This event is held in support of survivors of sexual violence and to recognize Sexual Assault Awareness Month (SAAM).
The event will begin in the Business Building Lounge (basement) Survivors of sexual violence will have the opportunity to come forward and speak about their experiences. There will be an open mic, but should any survivors wish to sign up to speak beforehand, please contact Rachel Smith (smithr32@tcnj.edu) or Ava Oakley (oakleya2@tcnj.edu). The Keynote speaker and information table are provided by Womanspace.
Our co-sponsors are TCNJ Anti-Violence Initiatives, the Women's Center, Planned Parenthood Generation Action, NAACP, Prism and The Student Nurses' Association.